Bolt-on to Hook-on Conversion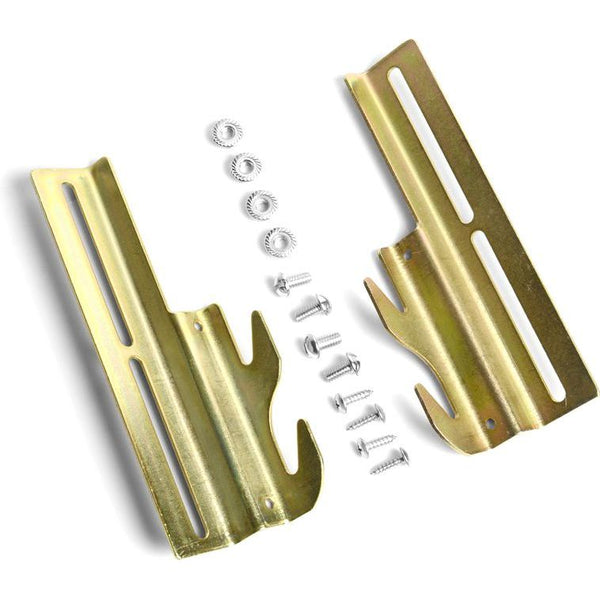 Bolt-on to Hook-on Conversion
Have a headboard made to attach to a hook-on frame, but a frame made for bolt-on headboards? Use these brackets to convert a bolt-on bed frame attachment to hook-on, then attach your hook-on style headboard or footboard.
Weights & dimensions
| Size | Dimensions (H x W x D in Inches) | Weight (LBs) |
| --- | --- | --- |
| Default Title | 7.25 x 2 x 2 | 0.813 |
Warranty
lifetime warranty
Our parts and accessories are made to last a lifetime. If a part or accessory purchased on Rizebeds.com breaks as a result of defective material or workmanship, we'll make sure it's taken care of for you!
Read Full Warranty