Hook-On Deluxe Bed Frame with Headboard & Footboard Brackets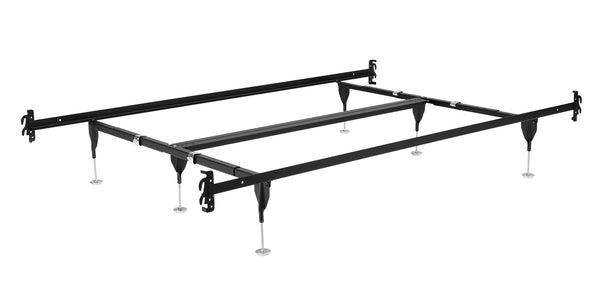 Hook-On Deluxe Bed Frame with Headboard & Footboard Brackets
If you have a footboard you'd like to attach to your bed, most frames don't include a bracket for it. Our HCS-379-AGFB has both headboard and footboard brackets to make creating your perfect bed a little easier. Includes a double center rail and 6 adjustable glides. Adjusts to fit Queen or King box springs and mattresses, and is a total of 82" long.
Warranty
Industry Leading Warranty
Our commitment to comfort doesn't stop upon delivery. That's why we offer a 3-Year Industry Leading warranty on all our home furnishings products.
Read Full Warranty